HTML Quickies
1. Change the Text on the Submit Button of a Lead Capture Block
Easily change the text on a button by viewing the source html of the block. Other buttons within the page builder that are not attached to a capture form can be edited from the standard slide out content editor.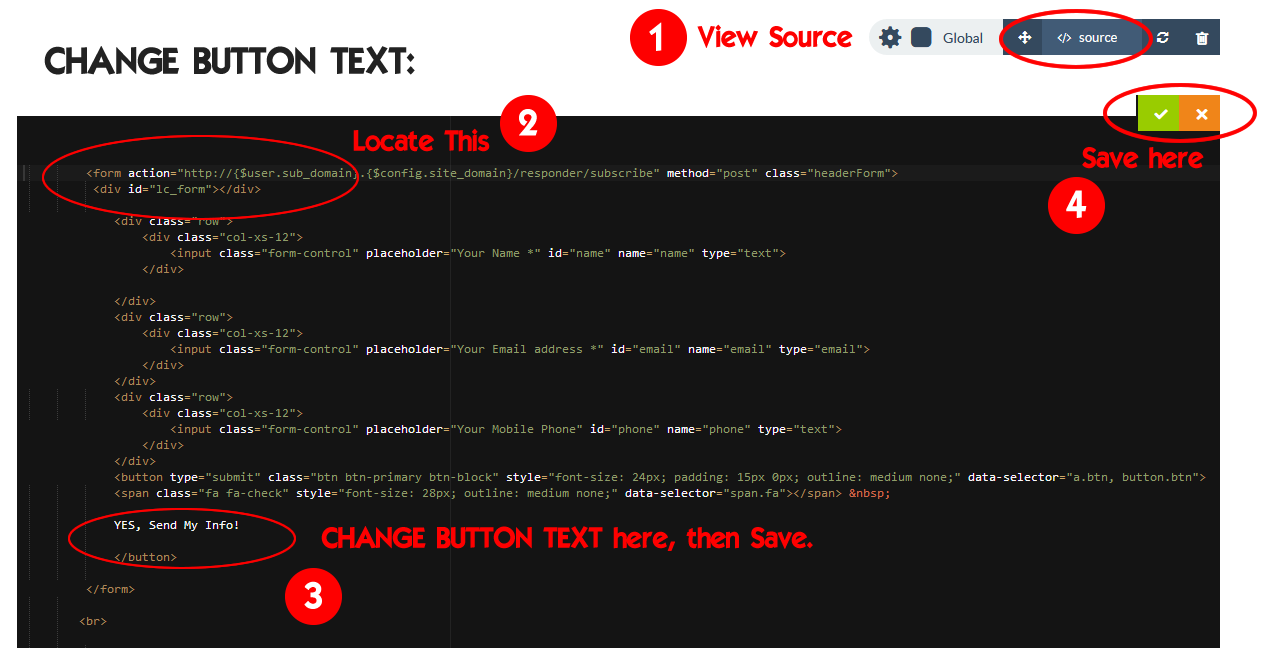 ---
2. Change the Placeholder Text in the Opt-in Forms
The Placeholder Text is the text inside the fields, telling the prospect what to enter into that box. It disappears as they begin to type their information.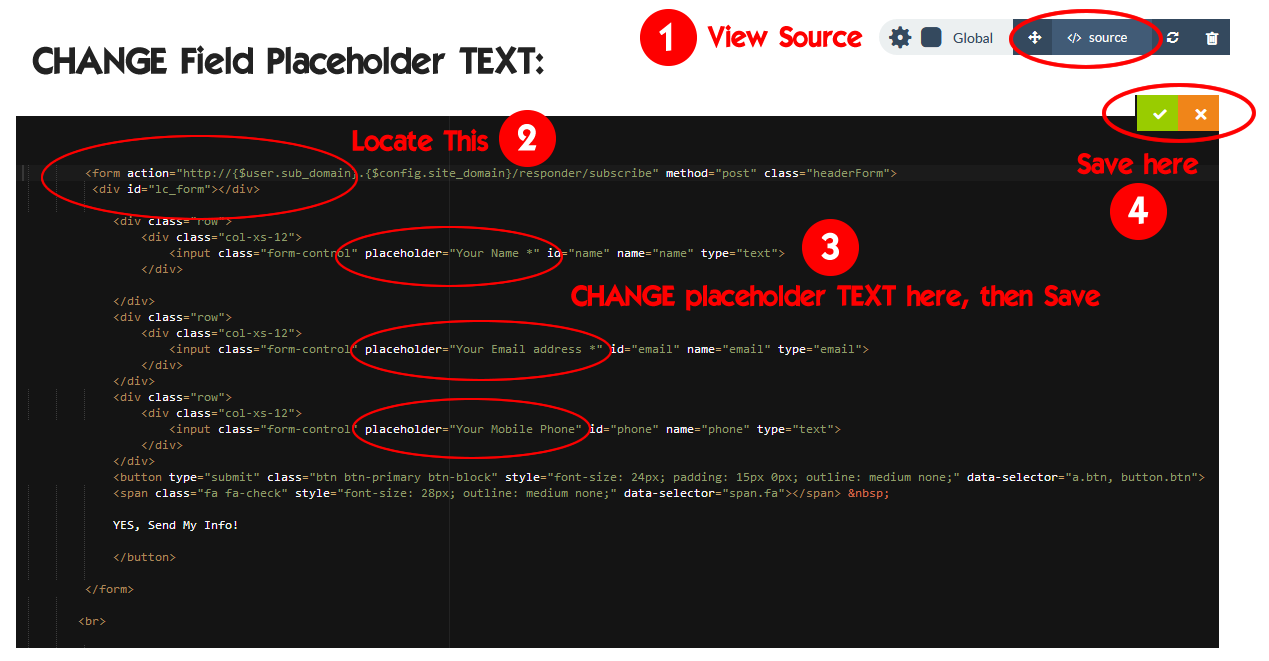 ---
3. Add a Field to The Opt-in Form
Need to collect more information on a capture page, it's easy - just copy and paste each "form field row", then change the placeholder, id and name.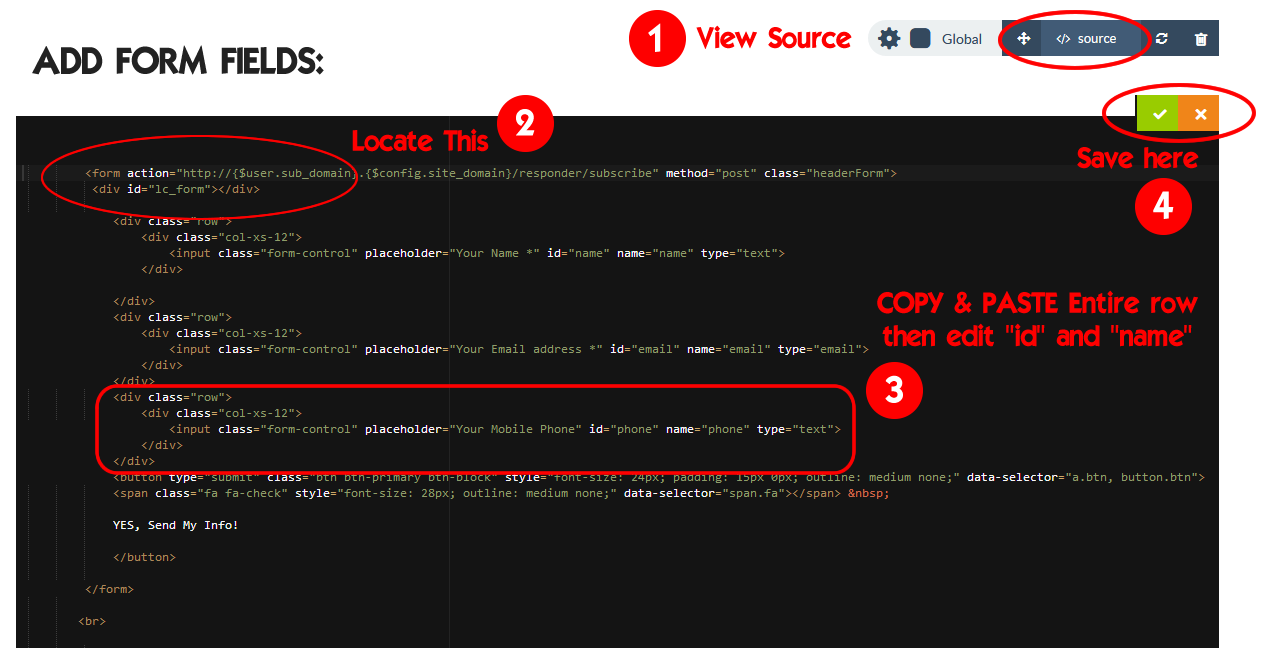 Form Field Names - Use the same word for both "id" and "name" when creating/editing form fields.
Name
name="name"

Email
name="email"

City
name="city"

Custom 4
name="custom_4"


First Name Only
name="first_name"

Phone
name="phone"

State
name="state"

Custom 5
name="custom_5"


Last Name Only
name="last_name"

Address
name="address"

Zip Code
name="zipcode"


Custom 1
name="custom_1"

Custom 2
name="custom_2"

Custom 3
name="custom_3"


The five "custom" fields can be used for any additional information you may need from the prospect. They can be used with open ended responses, drop down lists, select boxes, or radio buttons as needed.
---
4. Change the Icon on Submit Button of a Lead Capture Block
Easily change the icon on the submit button, or delete it all together. To delete, simply delete , or to change, just change the "fa-check" to your new icon. See a full list in the Content Editor, when Editing an Editable icon.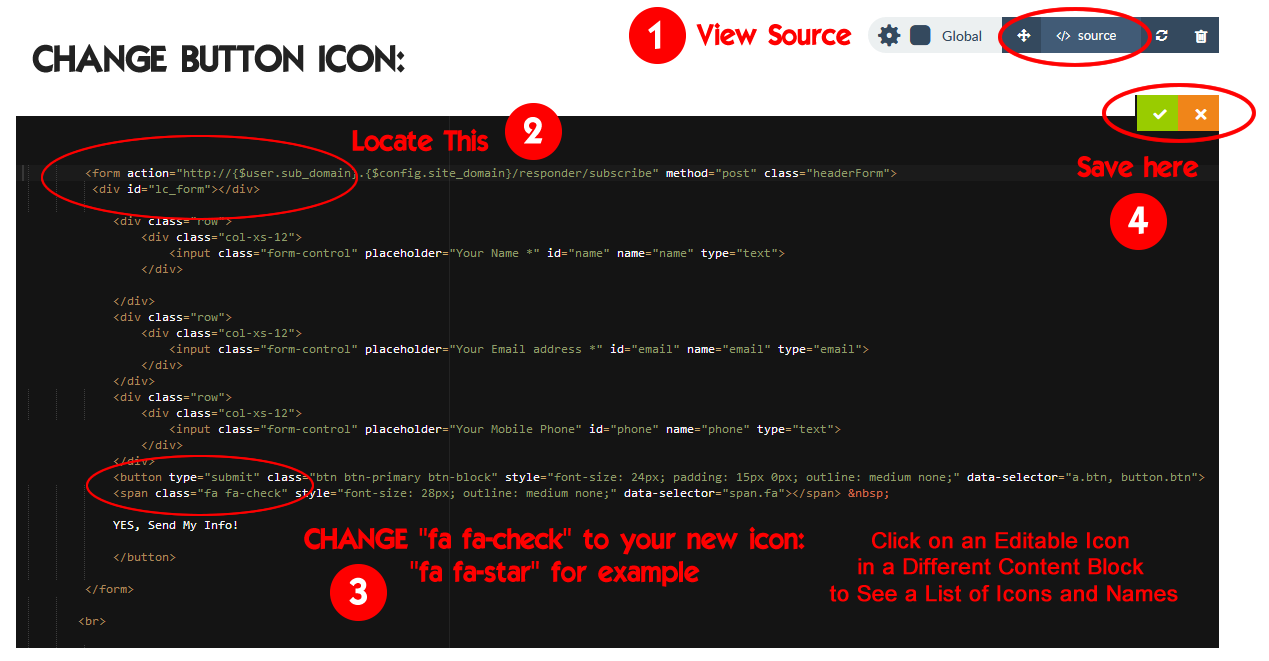 ---
5. Change the Video of Video Background Lead Capture Block
NOTE: This will play both video and audio of the YouTube video in the background. There is not a way to disable the audio automatically, the website visitor will need to adjust their speaker volume if necessary. Upload a silent (no audio) video to YouTube if necessary.
IMPORTANT - Find a Lead Capture Page Block or Template which clearly indicates that it has a video background.
NOTE - PREVIEW WILL NOT LOOK CORRECT - You must publish the page to your system, then view the actual link to the page that has been created to see the page accurately.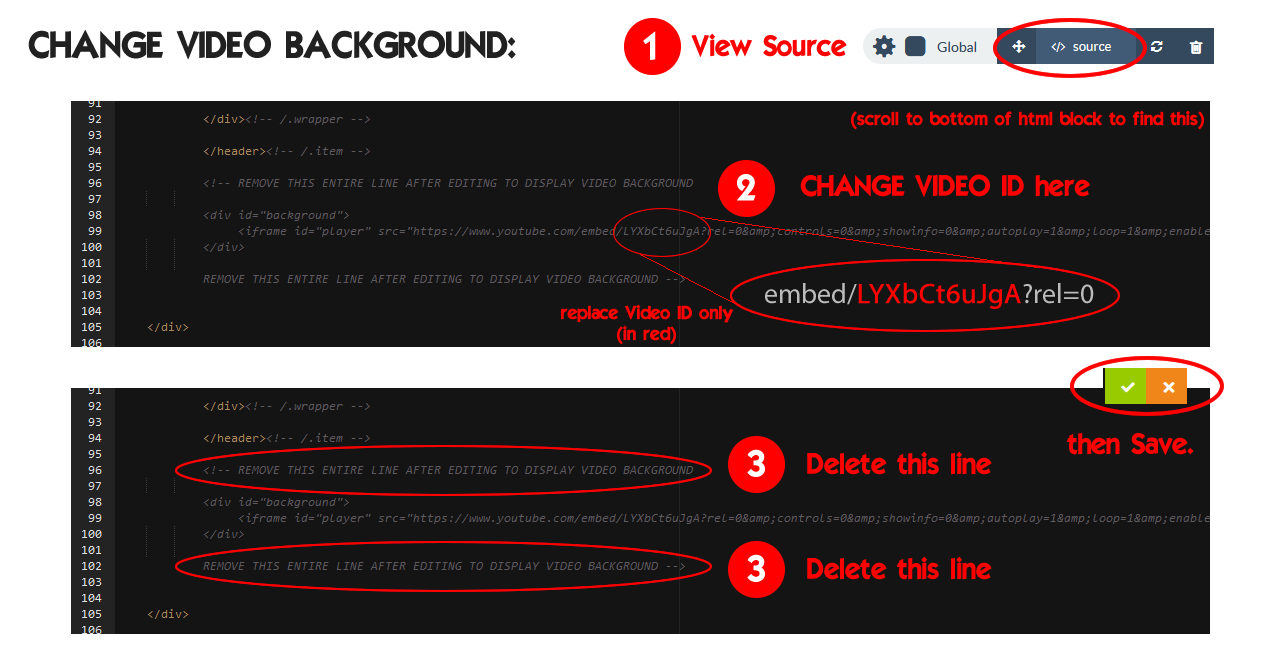 COPY & PASTE - You must include this code in the Page Settings of the chosen Page.